Music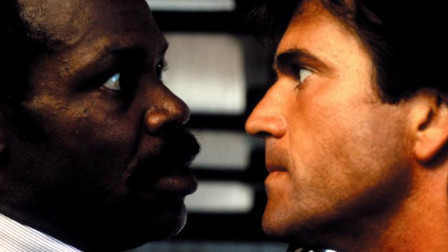 Published on February 13th, 2012 | by Isaac Atencio III
0
That guy from the Lethal Weapon movies?
My turn.  Here are a few new jams that I have been listening to and/or patiently waiting for…
Childish Gambino
First off, the new Childish Gambino record Camp. This LP has been out for a few months but I was a little late to the party on this one. That being said, I have not been able to stop listening to it and have wanted to give it a shout out from the first time through. Gambino, who's real name is Donald Glover (no relation to Lethal Weapon's Danny Glover) is a comedian/actor you may recognize from the TV series Community. This album is real, raw, unique and catchy. If I had listened to it last year it would most definitely made it pretty high on my best of 2011 list. (Glover chose the name "Childish Gambino" using an online Wu-Tang name generator, mine was Tuff Mastermind)
Alabama Shakes
Alabama Shakes is blowing up, the band have only released an EP and are selling out shows across the country. They have also recently made their network television debut on Conan and have had songs used in commercials aired nationwide. I recently heard them play on a local community station and the acoustic set performed left me speechless. Led by front woman Brittany Howard, who's voice has been compared to the late Janis Joplin, the old-school/soulful/southern-charmed Alabama shakes are headed for some pretty major stardom.
Bad Veins
I love this band and I am not sure why… Comprised of duo Benjamin Davis (guitarist/bass/keyboards/vocals) and Sebastian Shultz (drummer), the band also boasts a reel to reel named Irene as the third member of their band and actually use it to fill in their sound on stage. The music is a pop/rock, boy meets girl/heartbreak sound that for some reason draws me in and I can't stop listening. I am excited for the up-coming album The Mess We Made, due out 4/24. Keep an eye out, this album will make a great summer soundtrack
The Limousines
I'll be honest I don't know much about this band and this may be the first song I've heard from them. It's aight. It has a MGMT/Foster the People feel to it. But the video to the track "The Future" is killer. I've watched it a few times today and I wanna check out the rest of their stuff. (Note: Check out my ultimate dream girl in the bath tub, Suicide Girl, Carrina Vargas.  So gorgeous… If anyone has the hook up to meet her, please let me know.)
B.G.M.'s Social Media and Stuff: